SideJobs Helped to Optimize in Finding Users for Our Clients
Since early 2020, almost 40,000 users have registered and successfully verified as legitimate agents on SideJobs by NusaTalent. As a crowd agent platform for freelance jobs, SideJobs by NusaTalent offers some jobs that do not require to commit to a particular employer long-term contract.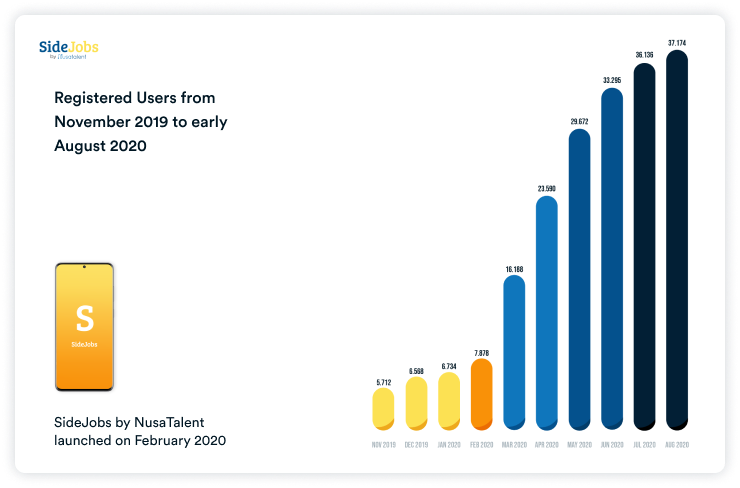 Currently, SideJobs has 6 job categories such as Filling Out Questionnaire, Reviewing Apps, Social Media Promotion, Being a Surveyor, User Acquisition, Merchant Acquisition. In exchange, they can earn a few cash by doing the particular tasks according to the clients' requirements.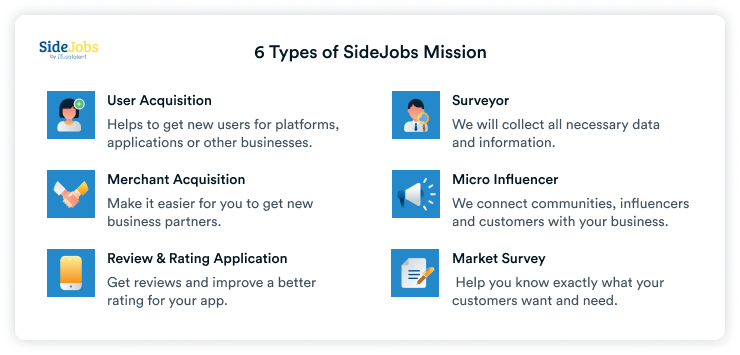 Optimise Media was handling two clients, OLX Autos and HaloDoc for user acquisition. It was looking for an affiliate who have mass of tech-savvy customers to undertake the tasks. SideJobs by NusaTalent is the perfect partner for this job, because many of its users consist of millennial generation who are familiar with technology and able to perform several simple tasks that involve applications on the smartphone.

SideJobs by NusaTalent helped to acquire someone who were selling cars and persuaded them to advertise on OLX Autos application and got free consulation from the doctor on Halodoc website.