Building upon the success of its alumni, Kwik Kian Gie graduates will keep playing a prominent role in the development of Indonesia's leading local and multinational companies. Kwik Kian Gie School of Business job fair is managed by one of their organization teams called Finance Group of IBIK, student activities to help members learning about finance and soft-skill.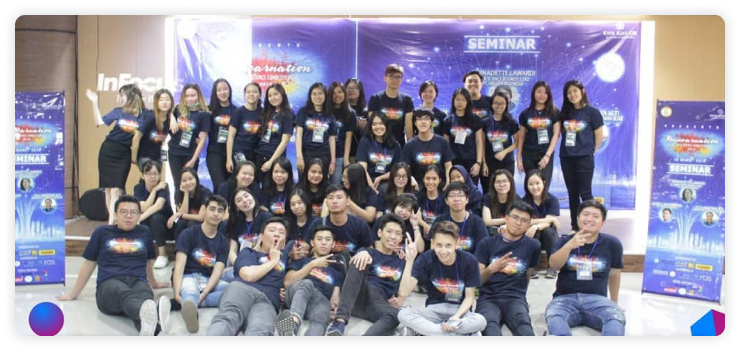 Job fairs in the universities are mainly organized by university career center for fresh graduate job or someone with less than 2 years' experience job recruitment. Job fairs offered an opportunity for job seekers and recruiters to meet, explore and get an overview of what it is like to work for a company or a chat about their expectations and potential questions, such as the degree, skill and working experience needed.

Normally, inside the job fair event, there are company booths where recruiter teams stand by and information can be exchanged. Such environment provides excellent direct networking opportunities, moreover job seekers are able to get feedback on their resume and make any needed improvement or adjustment early on.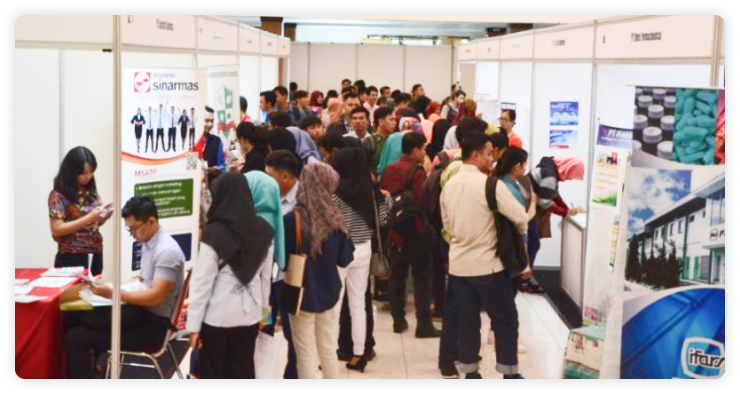 Along with the technological advancement, online job fairs become available and offer ability to apply jobs and connect with recruiter team via virtual platform without removing the same benefits of normal job fairs. This online job fairs include many services, such as online CV, downloadable material, and other features to make it more helpful for both recruiter and job seeker. Convenience and reliability are the reasons, many people are joining this online job fair.