As the financial industry grew exponentially and increasing amount of financial literate people in Indonesia, KoinWorks transformed into the first Indonesia's giant financial application that offered innovative solutions and eased the access to various financial needs through advanced technology. Through KoinWorks, the company also helped Indonesian government's mission to provide access to a myriad of quality financial services in a timely, convenient, informed manner, and at affordable cost to the wider community.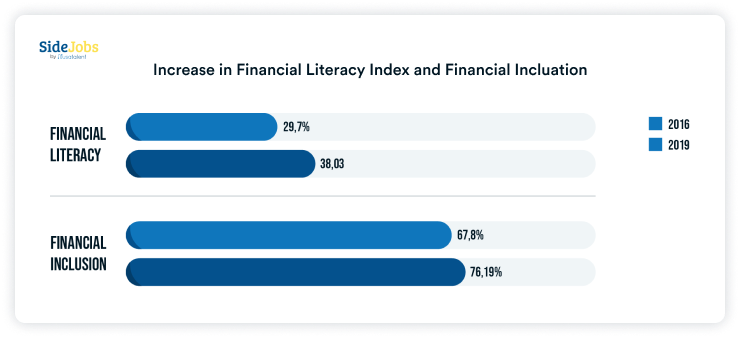 As stated on its name, Peer-to-Peer Lending company is a financial institution that provides platform to lending and borrowing money to individuals or businesses. The main advantage that Peer-to Peer lending companies possesses compare to traditional financial institutions is its effectiveness in cutting costs and speeding up the overall lending process. Borrowers looking for non-bank unsecured online loans with lower loan interest rates will be served by Lenders who are looking for more profitable investment return.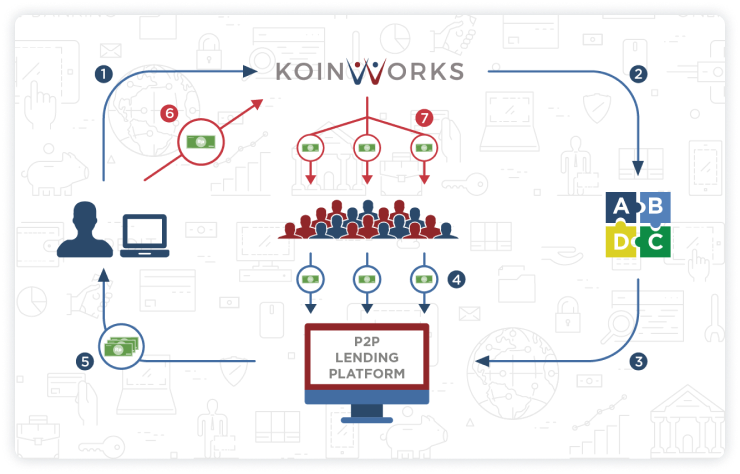 KoinWorks uses a bank-standard loan scoring system in order to create an ecosystem where security of funding at KoinWorks is totally secure. First, those who have passed the credit assessment will be given various credit scores. Loans will be given a score from A to E, which in sequence indicates the level of risk from the lowest to the highest level of risk.

Each score also has 5 levels, from A1 to A5, and so on to the lowest, from E1 to E5. The riskier the loan is, the higher the risk level of default. To compensate for this, riskier loans are subject to higher interest rates. The investment fund starts from IDR 100,000 and effective interest rate starts from 12% annually with 100% protection fund.